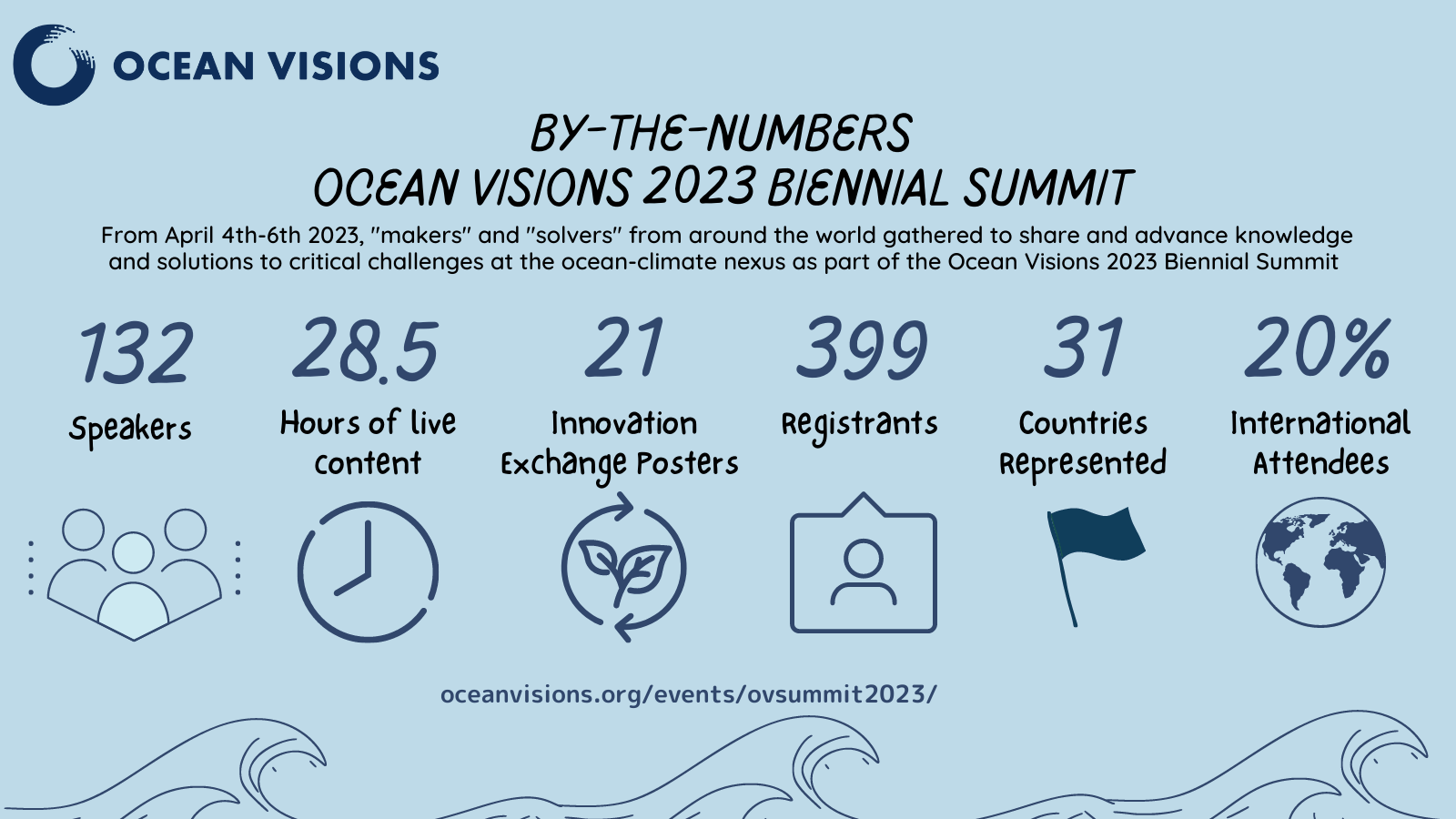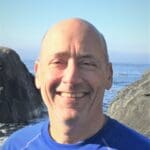 Brad Ack
Chief Executive Officer
Ocean Visions
The Ocean Visions 2023 Biennial Summit offered a fabulous opportunity to strengthen our shared ocean visions

What a thrill and honor it was for all of us at Ocean Visions to host the 2023 Biennial Summit which took place April 4-6, 2023, at the Georgia Aquarium in Atlanta. The event brought together hundreds of what I would call "solvers" and "makers" from the ocean-climate community; people who are committed to developing and advancing a range of solutions that can restore both the ocean and the climate, and help humanity and nature survive the devastating impacts of climate change.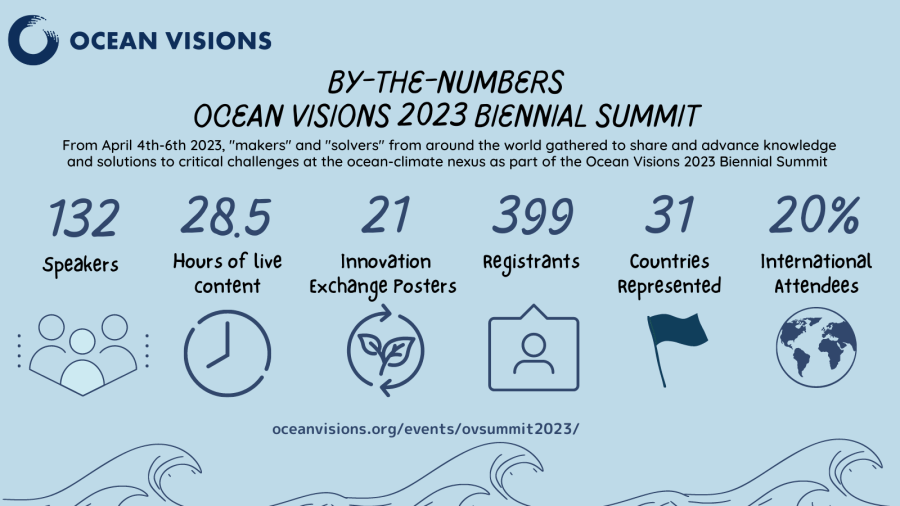 The task before us is daunting. We know we're woefully behind on critically needed progress to curb global greenhouse gas emissions, and that we have no choice now but to also add removing massive amounts of legacy carbon dioxide pollution to our agenda to have a chance of hitting global climate goals. Meanwhile, the ocean continues to take the body blows to protect us and, in so doing, gets ever more stressed through overheating and acidification—necessitating active repair and mitigation. I know these problems feel overwhelming at best and insurmountable at worst, freezing many from action.
This is why we need a new story of informed hope as an ocean-climate community. We must embrace a new narrative that believes in the power of active engagement, human ingenuity, determination, and our ability to solve these serious challenges. This new story is filled with heroes who are fiercely driven to protect and care for the earth and all its inhabitants—even against great odds—digging deep, turning their backs on despair and forging ahead, armed with a "no-quitting" spirit. 
We advanced this new narrative at the Summit, uniting around shared values, across sectors, disciplines, and backgrounds. We shared and supported each other's work to create solutions that can overcome challenges ethically and responsibly. We discussed and debated potentially lifesaving new ideas that might work to heal the ocean and alleviate the climate burden that will be faced by future generations. Surrounded by creative energy and supportive colleagues, we felt in those moments together that we can in fact succeed. 
On full display at the Summit, the ocean-climate solutions community approached its shared vision from many angles—something I see as a great strength. We recognized that the challenges facing our planet are complex and multifaceted, and that no one approach or organization can solve them alone. 
Instead, we modelled how we need to work together, leveraging our unique expertise and resources, to advance innovative interdisciplinary solutions that can make a real difference. The Summit saw scientists, engineers, policy makers, academics, funders, entrepreneurs, activists, and more all coming together to share their ideas and insights. This diversity helps us think more deeply and comprehensively about potential solutions, and it was uplifting to see our sense of shared purpose transcend those boundaries. Hear about the experiences of Science Communicator Liz Sherr, Knauss Fellow De'Marcus Robinson, and Ohio State University Professor Dr. Andrea Grottoli.
Harnessing a spirit of optimism
Some of the common denominators I observed were people's spirit of optimism and focus on solutions, along with the shared values of passion, open-mindedness, flexibility, collaboration, and—perhaps most importantly—a positive vision. 
Having attended countless conferences to discuss ocean challenges, and not feeling like I have a lot to show for it (except frequent flyer miles), the Summit offered a different feel and vibe; one of people rolling up their sleeves to create durable solutions and coalescing around a shared vision of solutions.
And with that, we know how our story needs to end. The journey there is up to us. 
The Summit served as a wonderful opportunity for attendees to find fellow leading characters in this shared story, to hear their concerns, explore their ideas, learn their lessons, and illuminate and co-create the new narrative of solutions that we must have. 
Thanks to all of you for sharing the voyage and committing to advancing promising ocean-climate solutions that help shape a world we'll be proud for future generations to inherit. We stand ready to continue working closely with you all!
Please dive in and watch the Summit's recorded sessions.