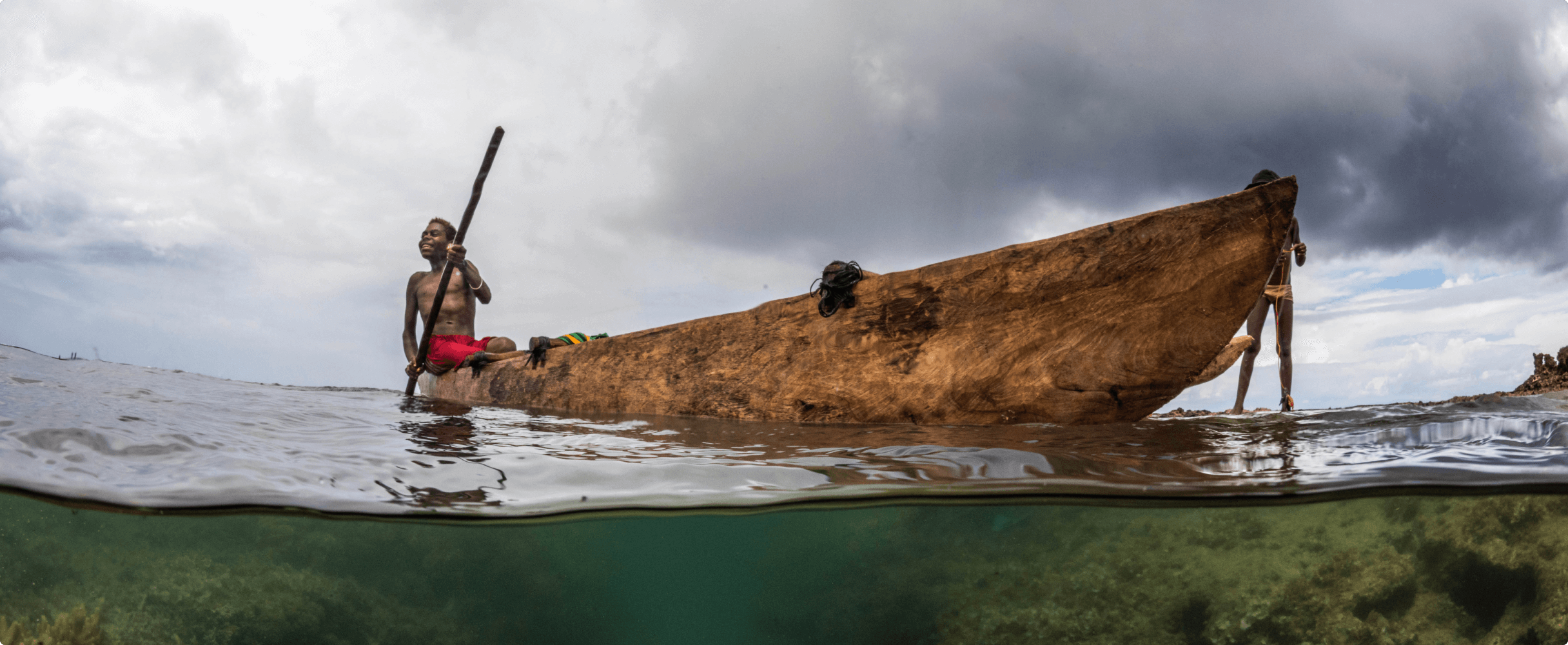 Building a Global Ocean-Climate Solutions Community
Expanding the community of "solvers" at the ocean-climate nexus is critical to advancing a whole new generation of innovative solutions we need to address the widespread effects of climate disruption on the planet.
Ocean Visions recognizes and embraces that for ocean-based climate solutions to be researched, developed, and deployed responsibly and ethically, it's imperative that a wide array of diverse perspectives and backgrounds are fully engaged in pursuit of solutions.
In pursuit of that goal, Ocean Visions is building initiatives to broaden and deepen diverse engagement around the globe in identifying and advancing ocean-based climate solutions.
Ocean Visions – UN Decade Collaborative Center for Ocean-Climate Solutions & The Global Ecosystem for Ocean Solutions
The Ocean Visions – UN Decade Collaborative Center for Ocean-Climate Solutions launched in 2022 with critical support from Georgia Aquarium and Georgia Tech—two of the cofounders of Ocean Visions. Headquartered at Georgia Aquarium, the Center leads and supports processes to co-design, develop, test, and ultimately deliver scalable and equitable ocean-based solutions to mitigate and reverse the effects of climate change.
In tight partnership with the Center, the Global Ecosystem for Ocean Solutions (GEOS), a program also endorsed by the UN Ocean Decade, is helping to build the operational networks and human 'ecosystems' to connect the necessary disciplines and sectors needed to generate new science and engineering, develop and test innovations and solutions, and create the conditions needed to deploy those that work.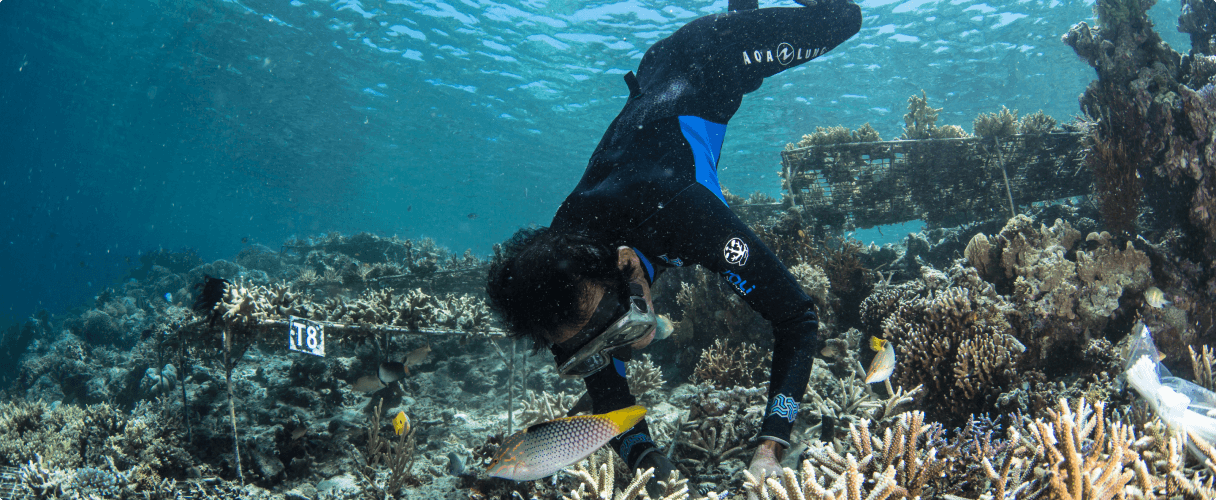 Ocean Visions Biennial Summit
The Ocean Visions Biennial Summit has become a flagship event for the organization and the ocean-based climate solutions community at large. Occurring every two years, the Summit provides a venue for sharing and discussing cutting edge research and innovation in a global context. The most recent Summit, Innovating Solutions at the Ocean-Climate Nexus, took place April 4-6, 2023, in Atlanta, GA.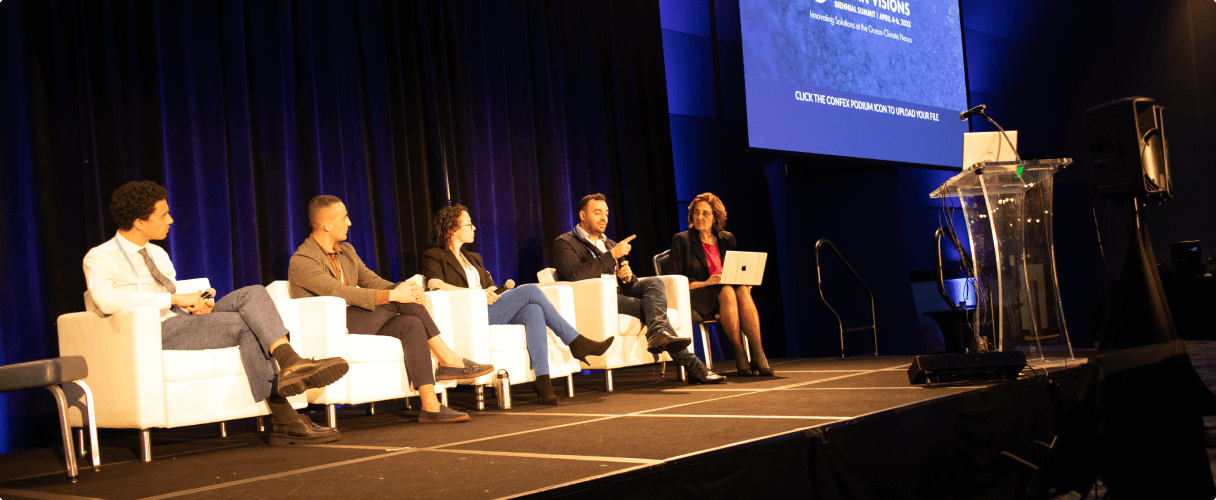 Shifting the Global Narrative on Ocean Solutions
Ocean Visions is growing its efforts to place ocean-based climate solutions at the forefront of the global dialogue around how to ensure a healthy and biologically diverse ocean and safe climate. Ocean Visions attends and speaks at a variety of fora to bring new perspectives to international ocean/climate gatherings, from the UN Ocean Conference, to COP27, and many stops in between.
Coupled with an outreach strategy designed to increase the visibility and support of accelerated development and field testing of solutions, we're working hard to ensure ocean-based climate solutions get full consideration as part of ocean and climate action agendas.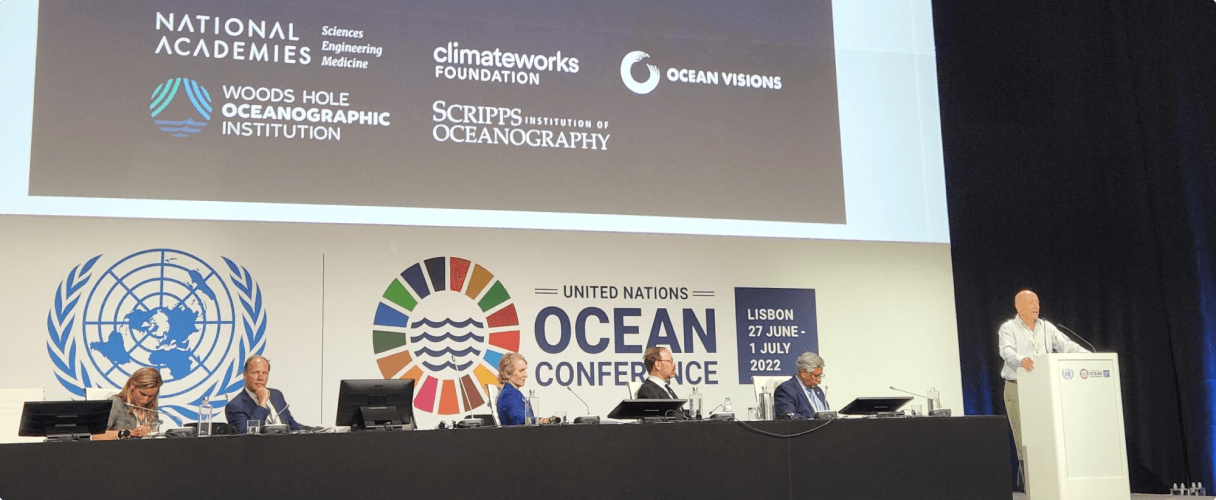 Ocean Visions manages the Ocean CDR Community, the leading knowledge hub on ocean-based CDR. The Community platform brings together all ocean CDR stakeholders, including scientists, entrepreneurs, funders, NGOs, and others, to advance the state of knowledge, build bridges across disciplines, and help the field move towards evaluating, testing, and piloting the safest and most promising ocean-based CDR approaches.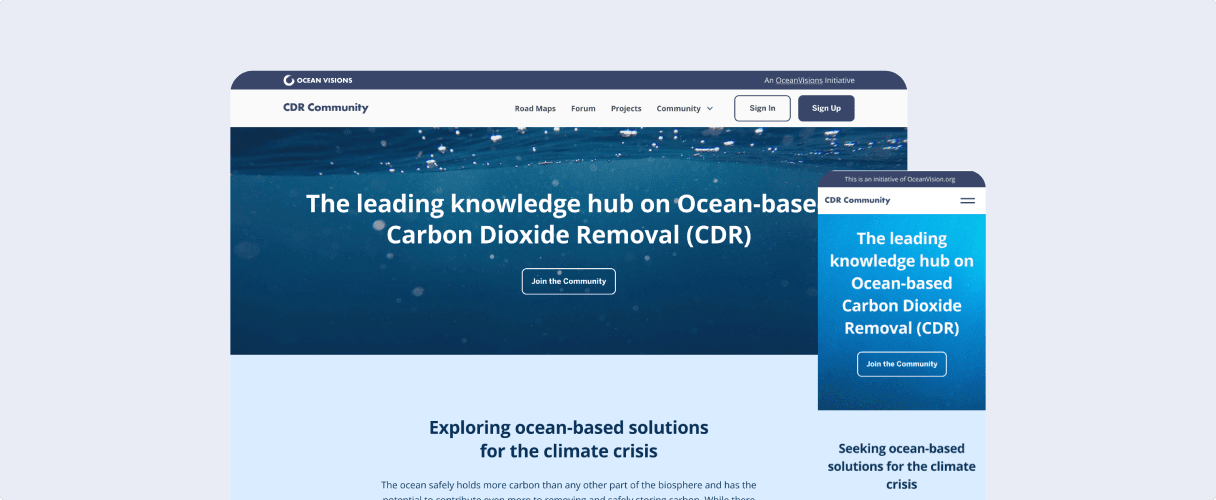 Ocean Visions has a four-part strategic agenda to confront the ocean-climate crisis