Check Back Soon for Upcoming Events!
Ocean-Climate Solutions Innovation Exchange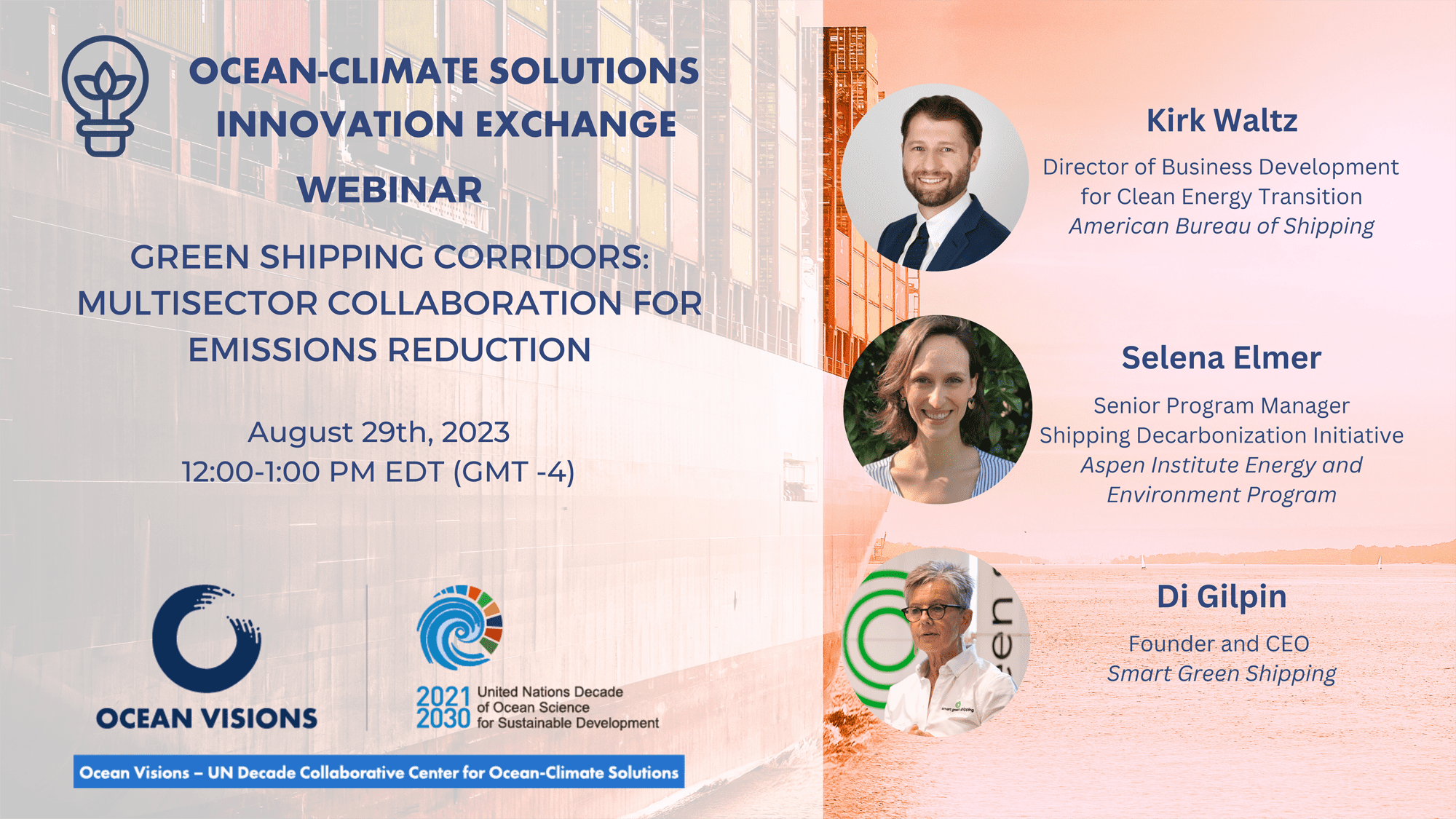 August 29, 2023
Join Kirk Waltz (American Bureau of Shipping), Selena Elmer (Aspen Institute Energy and Environment Program), and Di Gilpin (Smart Green Shipping) as they discuss their perspectives on the challenges and opportunities of implementing Green Shipping Corridors.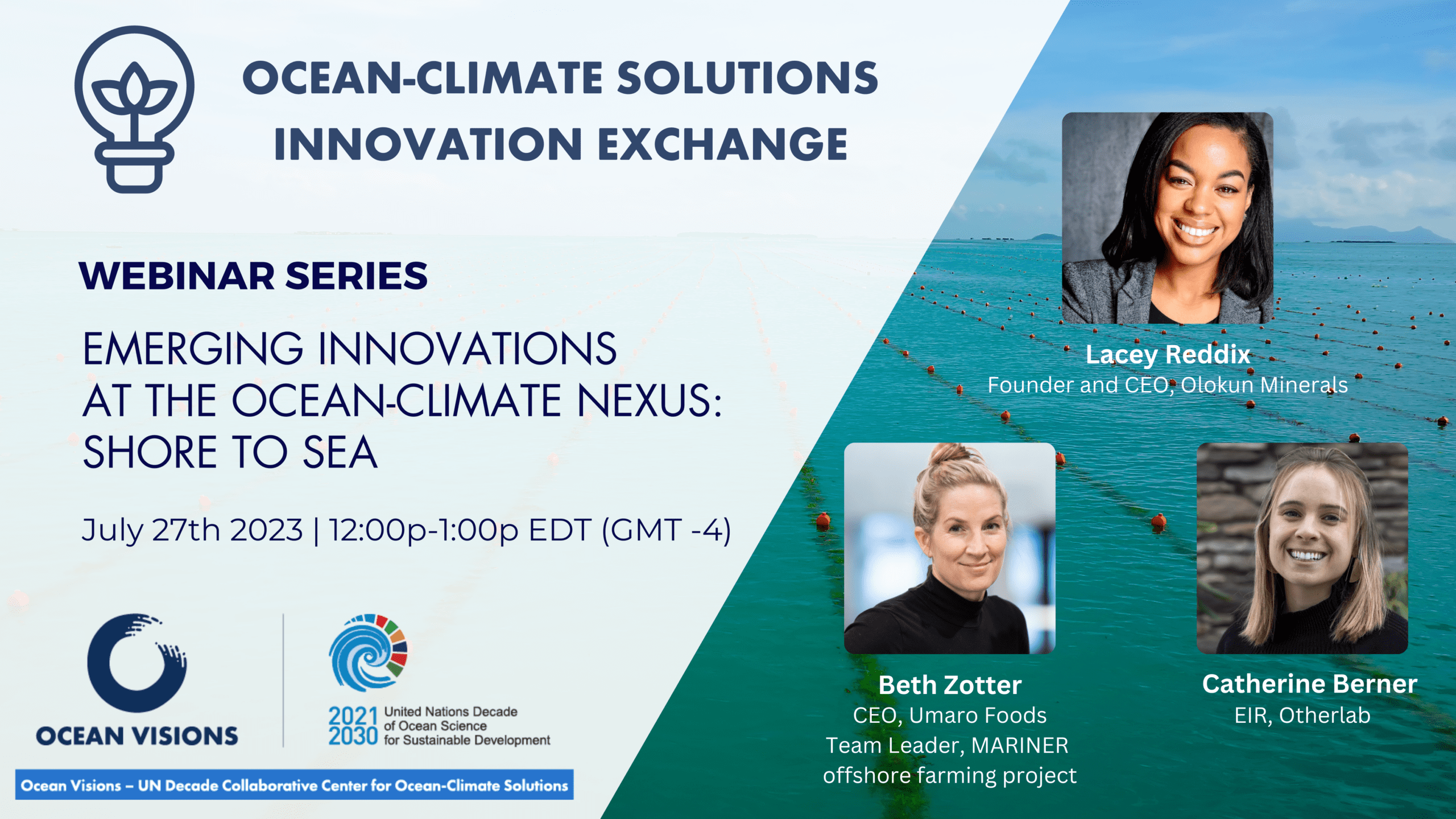 July 27, 2023
Kicking off the Ocean-Climate Solutions Innovation Exchange, emerging innovators convene to talk oceans, climate, and scalable solutions.
Ocean Visions Webinar Series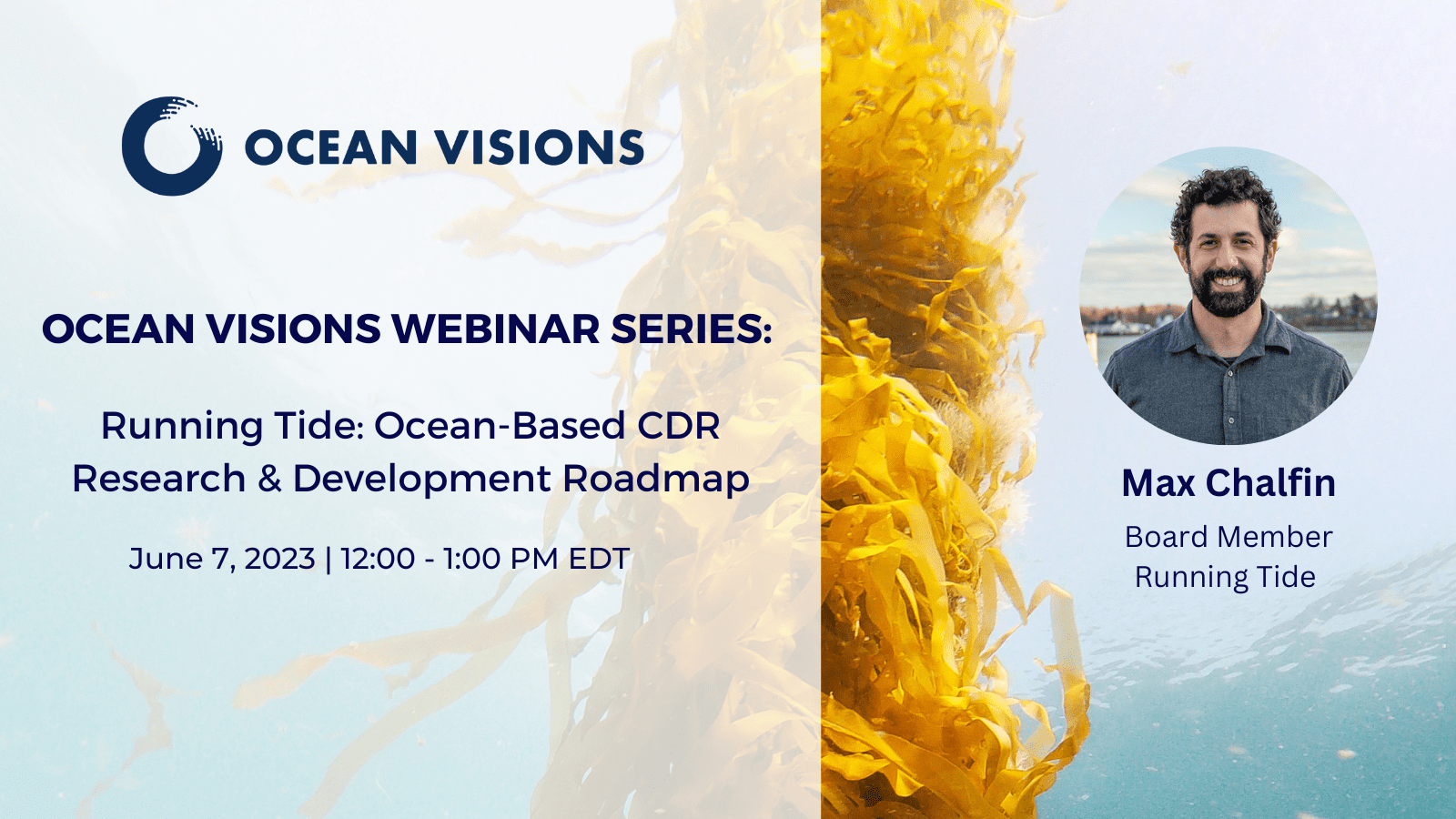 June 7, 2023
Running Tide Board Member Max Chalfin gives an exposition of Running Tide's approach to ocean-based carbon dioxide removal R&D.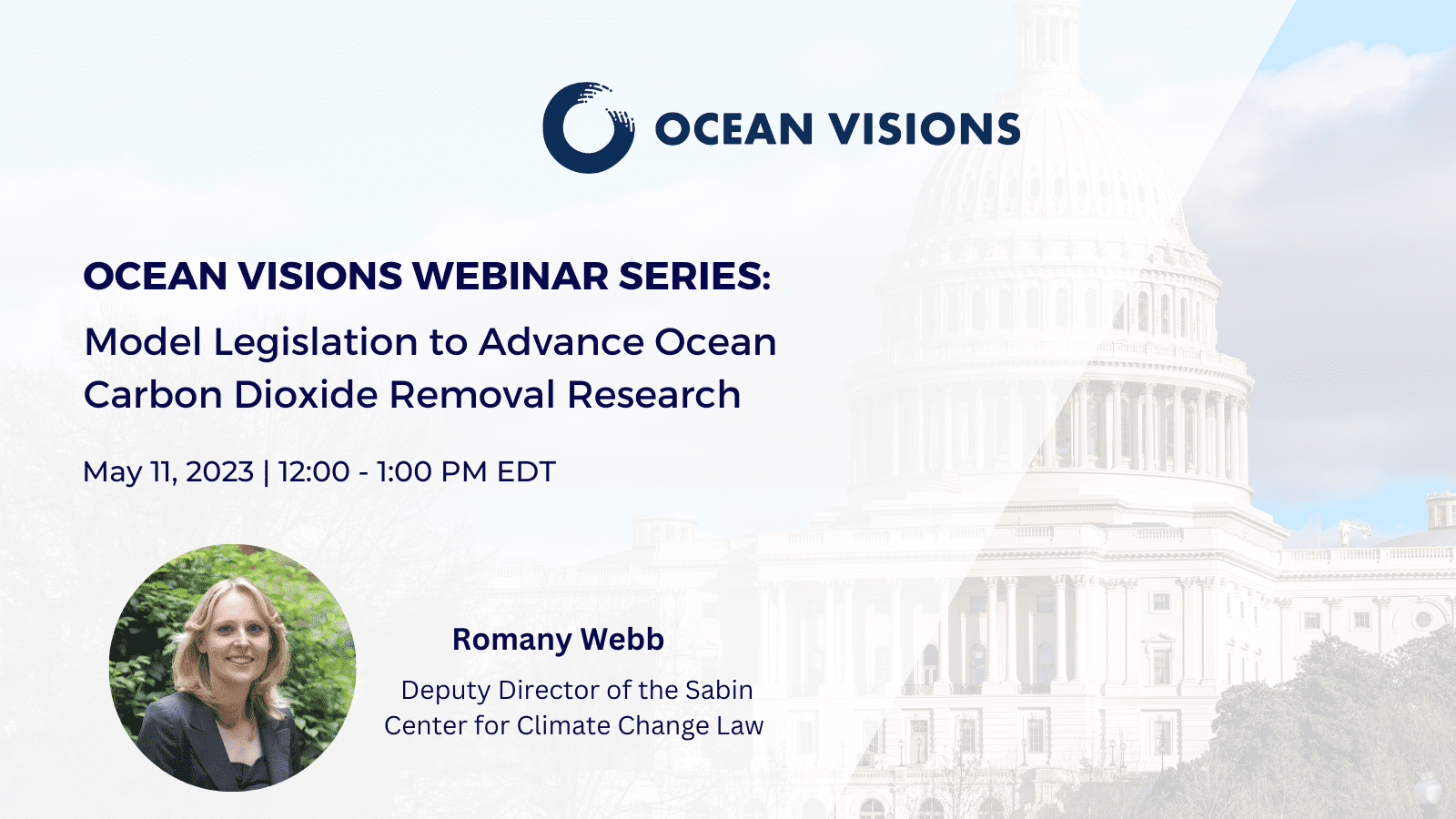 May 11, 2023
Learn more about the significance of Sabin Center's model legislation to advance safe and responsible ocean CDR research.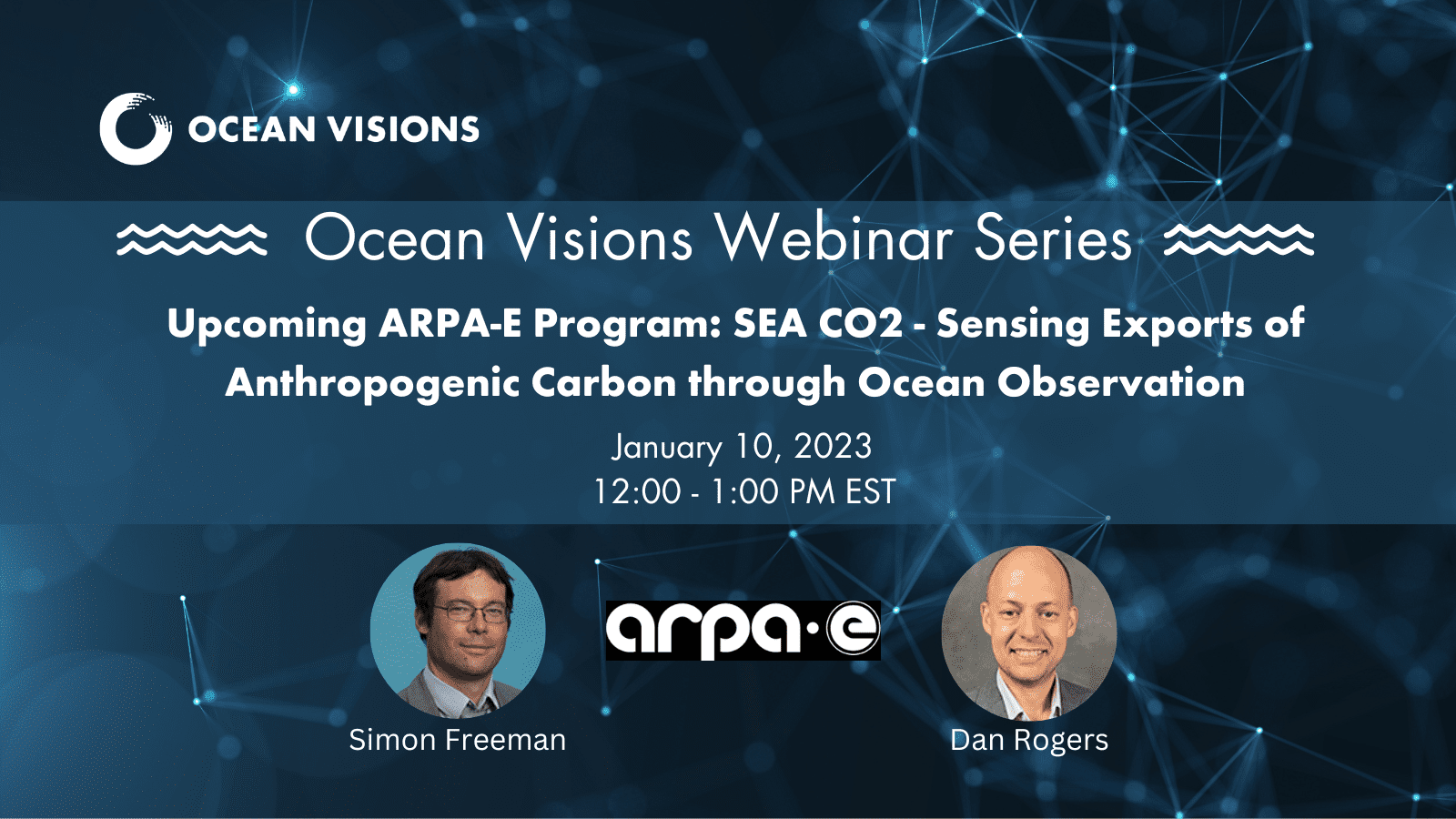 January 10, 2023
The Advanced Research Projects Agency (ARPA-E) of the US Department of Energy shares information about a $30-50M, 3-year federally funded program that seeks to develop new sensor technology for the scaled quantification of ocean carbon fluxes.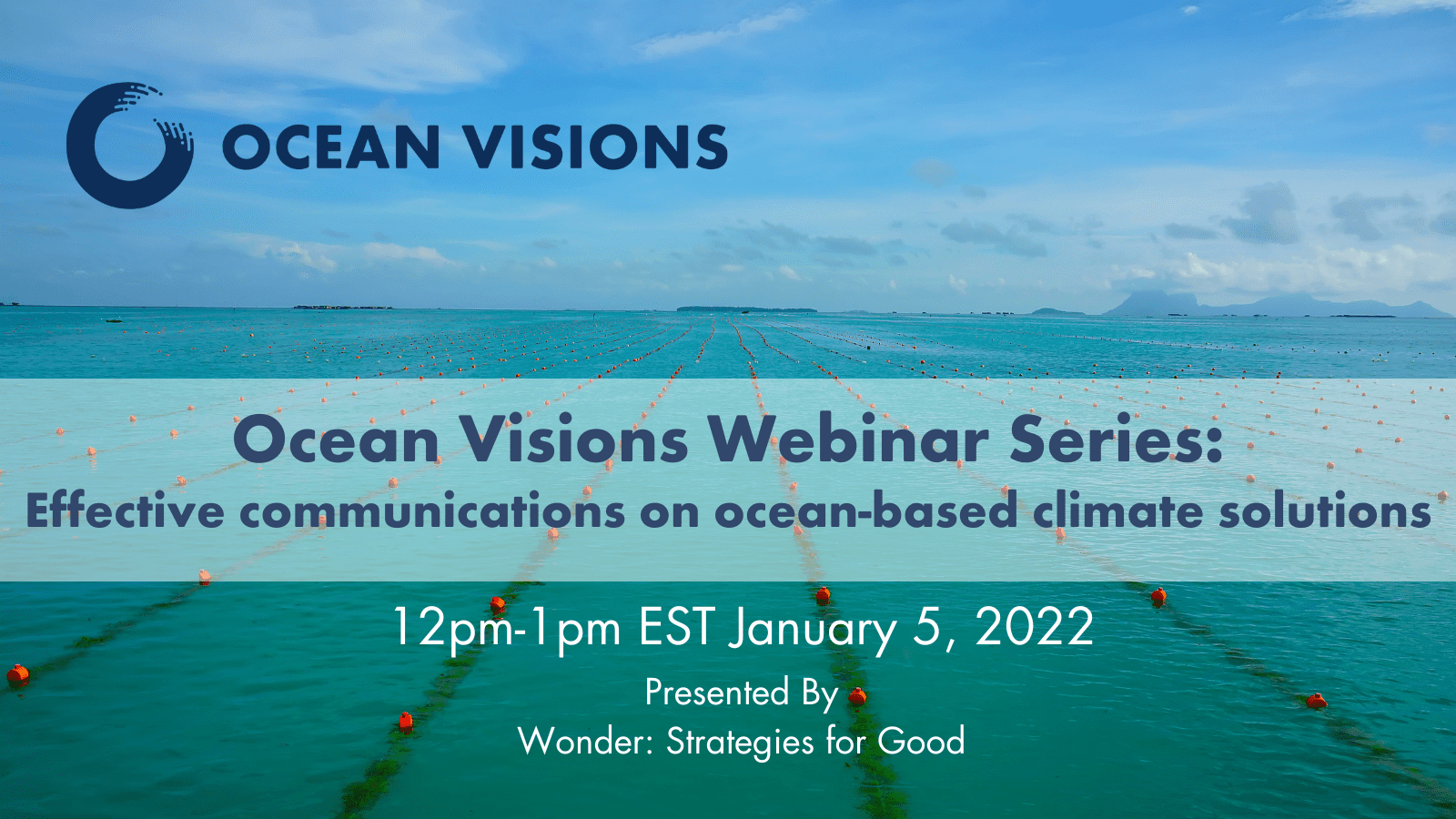 January 5, 2023
Ocean Visions' partner Wonder: Strategies for Good shares audience research results on how the ocean-based CDR community can help shift the narrative on this important topic.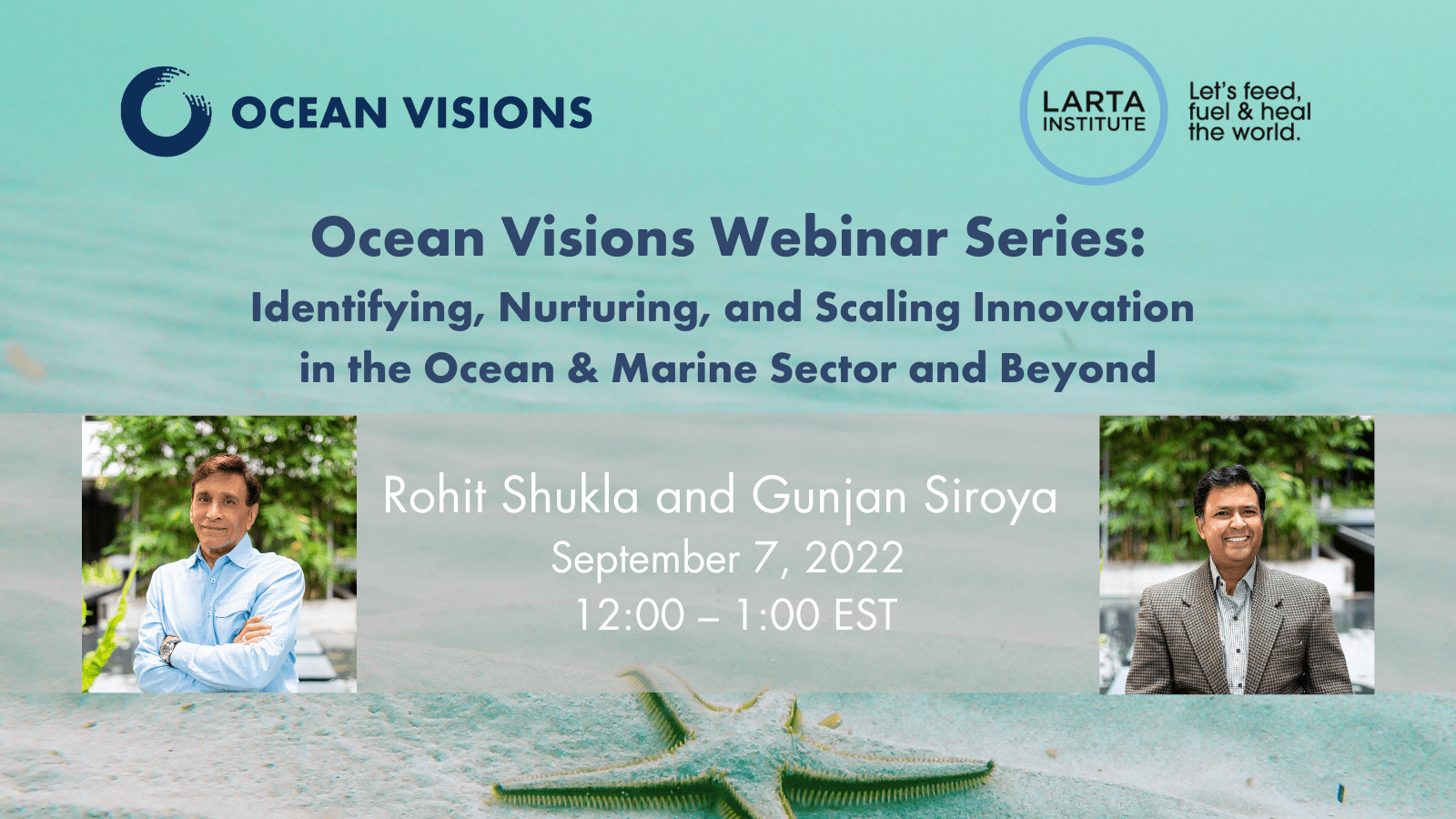 September 7, 2022
In this webinar, non-profit organization Larta Institute, founded in 1993, and a member of the Ocean Visions Network, presents how it identifies, nurtures, and scales innovations in the ocean and marine sector, as well as cross-cutting technologies across energy, food, materials, and IT.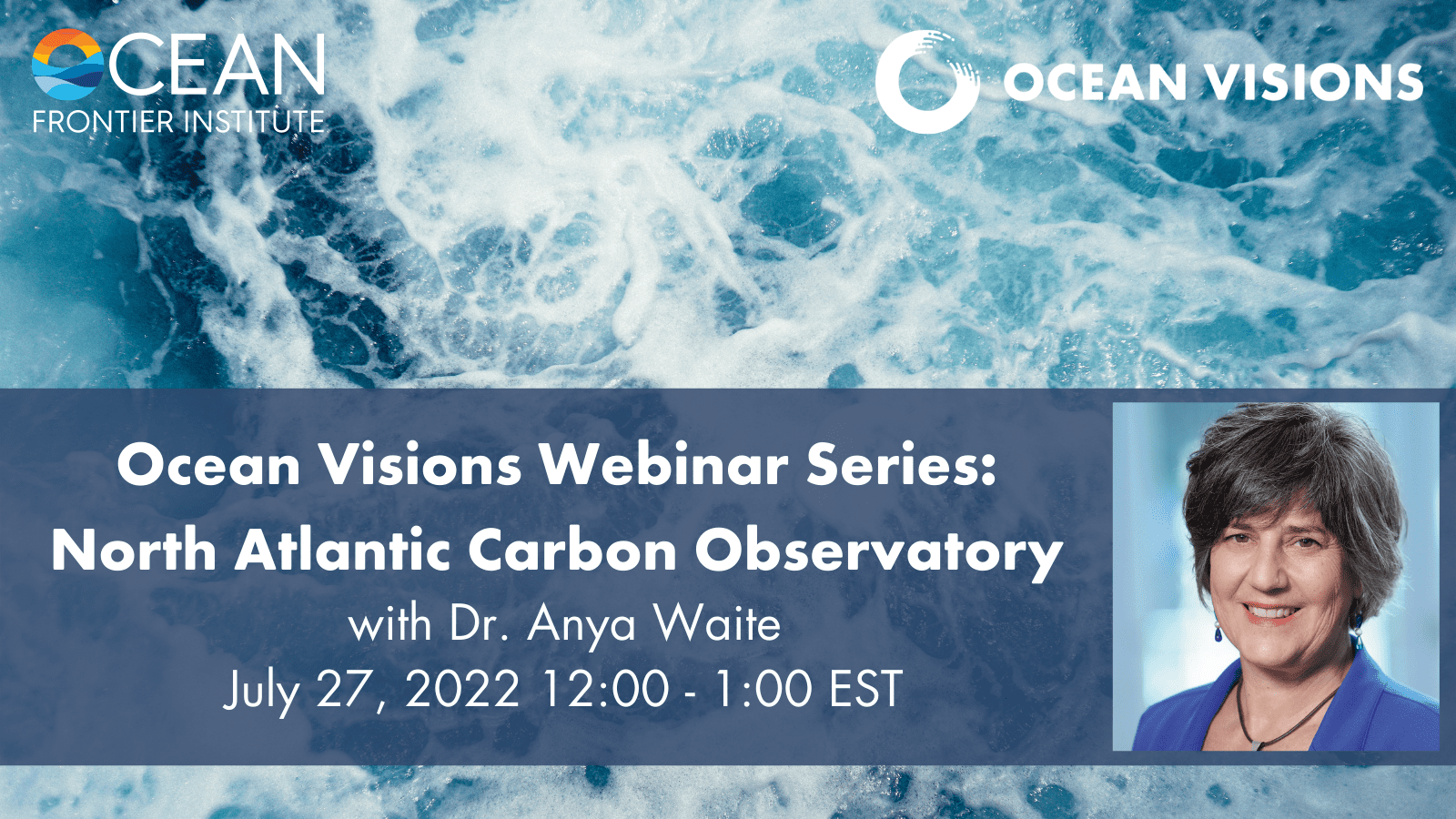 July 27, 2022
Dr. Anya Waite, Scientific Director and CEO of the Ocean Frontier Institute, presents on the North Atlantic Carbon Observatory as a solution to support climate policy and industry.
Ocean Visions Biennial Summit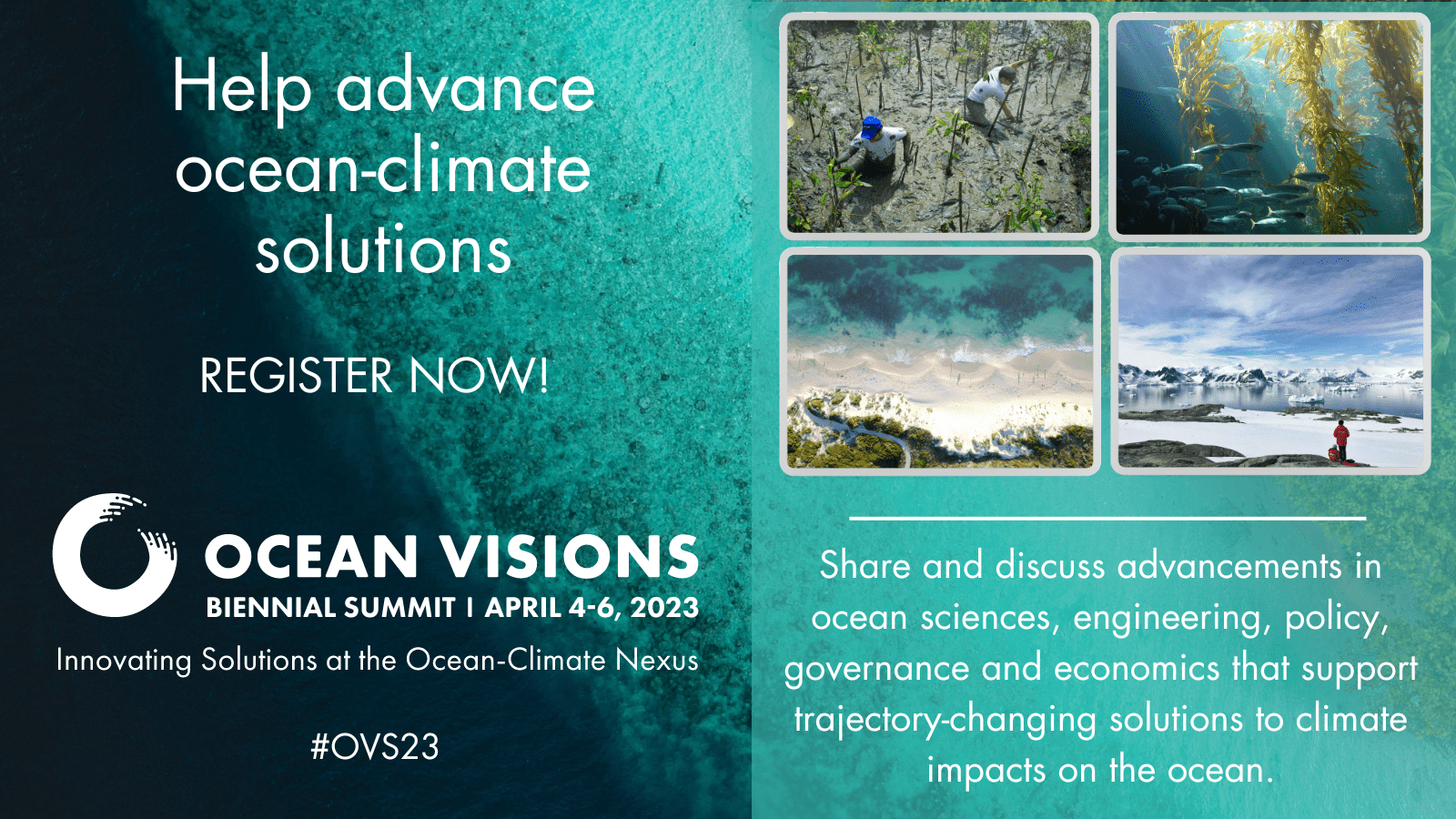 April 4-6, 2023
Registration is open for our next Summit, scheduled for April 4-6 at the Georgia Aquarium in Atlanta, Georgia, and with virtual attendance options.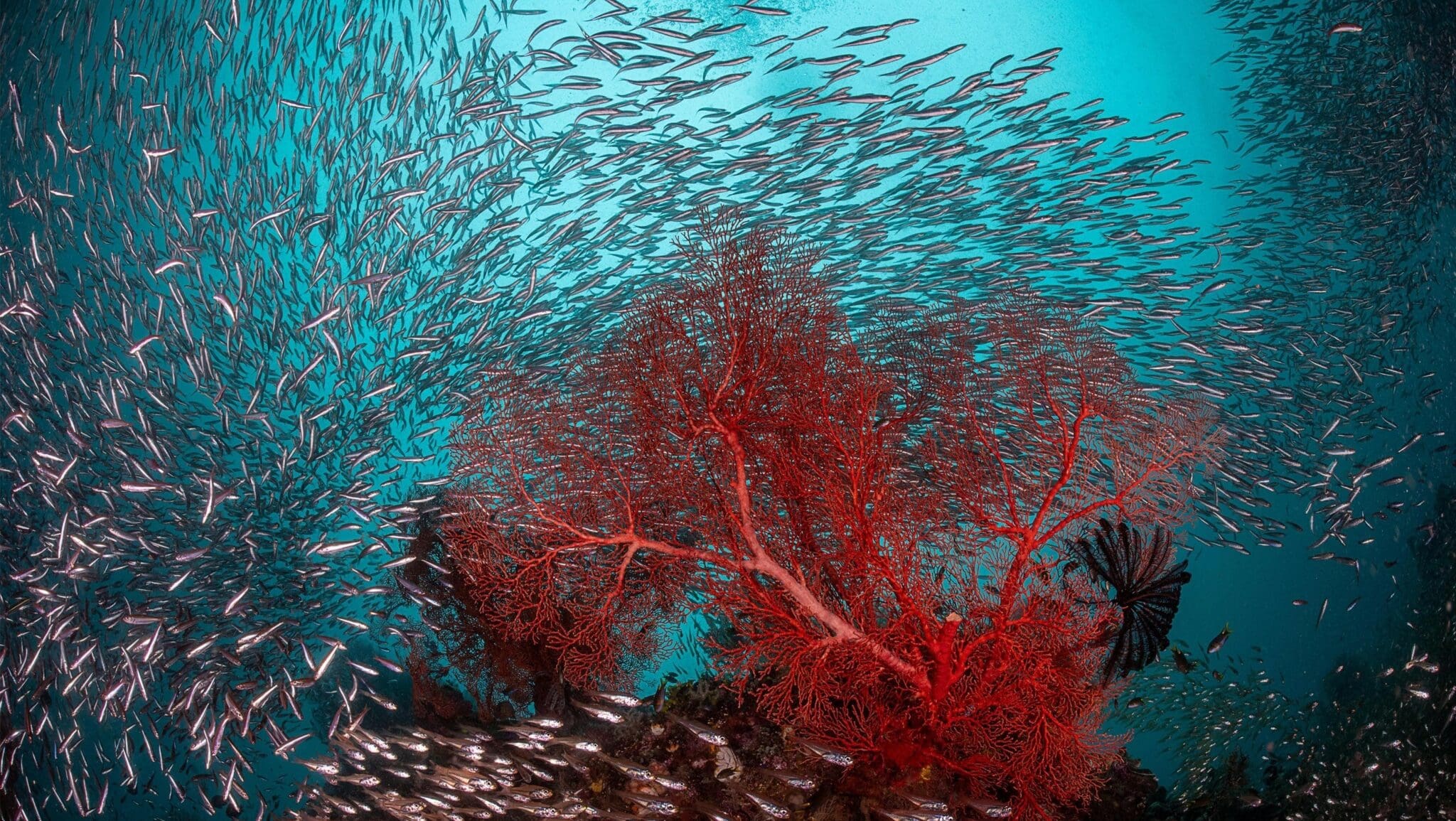 November 6 - 18, 2022
Ocean Visions will be at COP27 to expand the dialogue on advancing solutions at the ocean-climate nexus.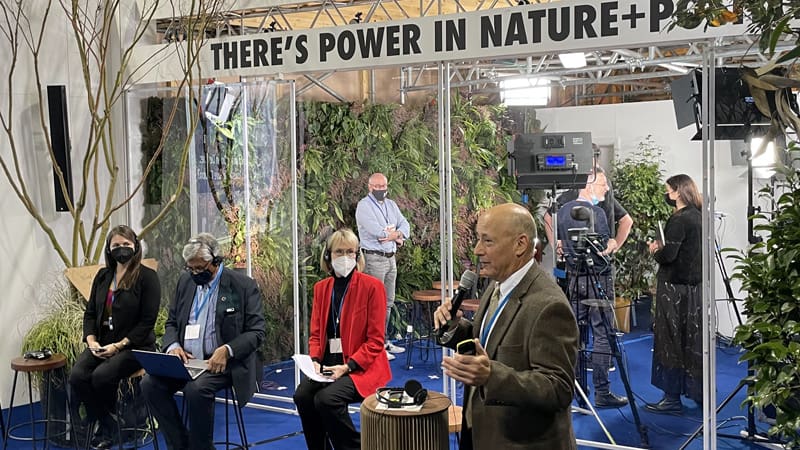 November 8, 2021 The power of global partnerships and the ocean in scaling carbon dioxide removal (CDR).
Ocean Visions at Climate Week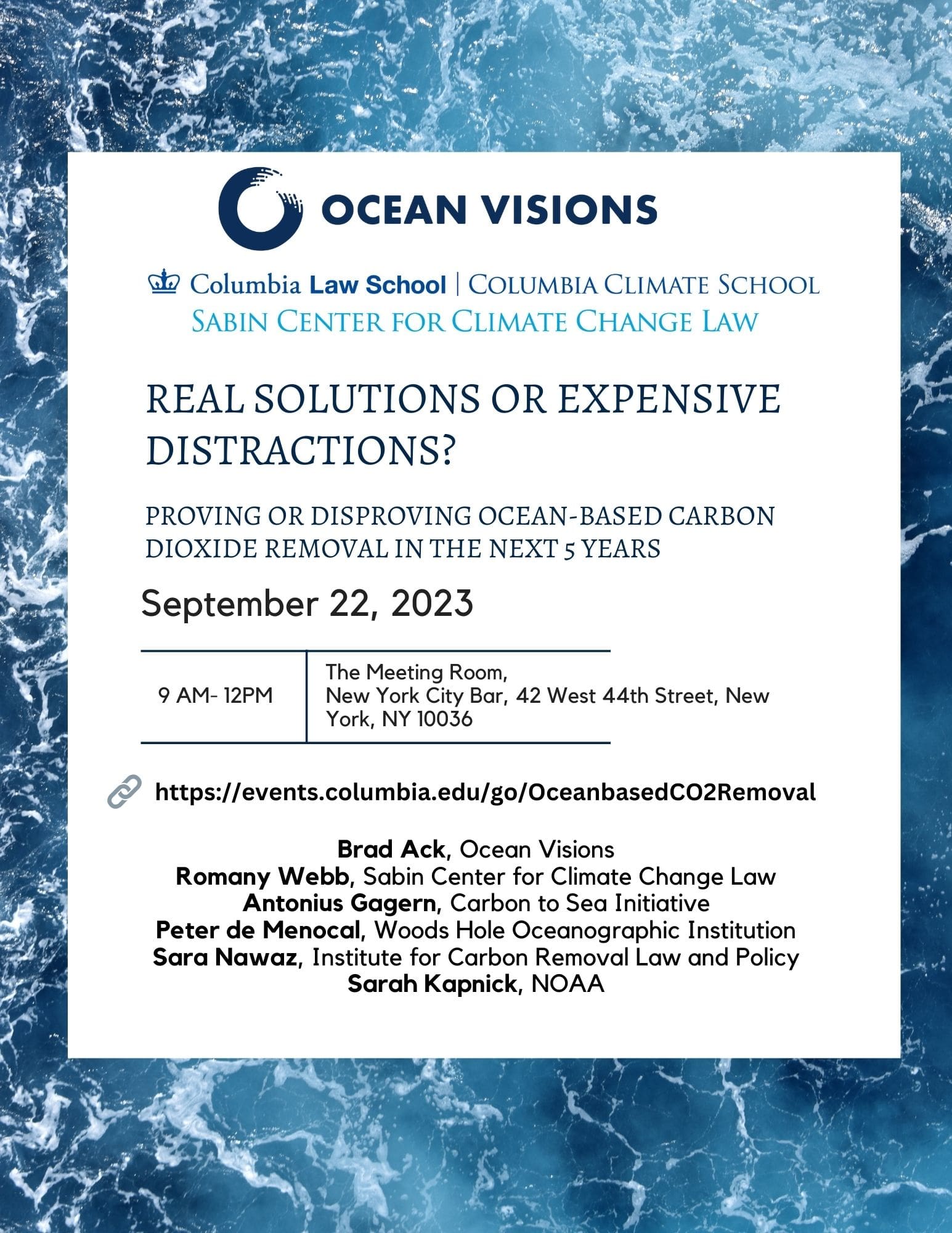 September 22, 2023
With co-host Sabin Center for Climate Change Law, Ocean Visions engages panelists to explore what we know, and don't yet know, about ocean-based CDR and what we need to do to get actionable information.