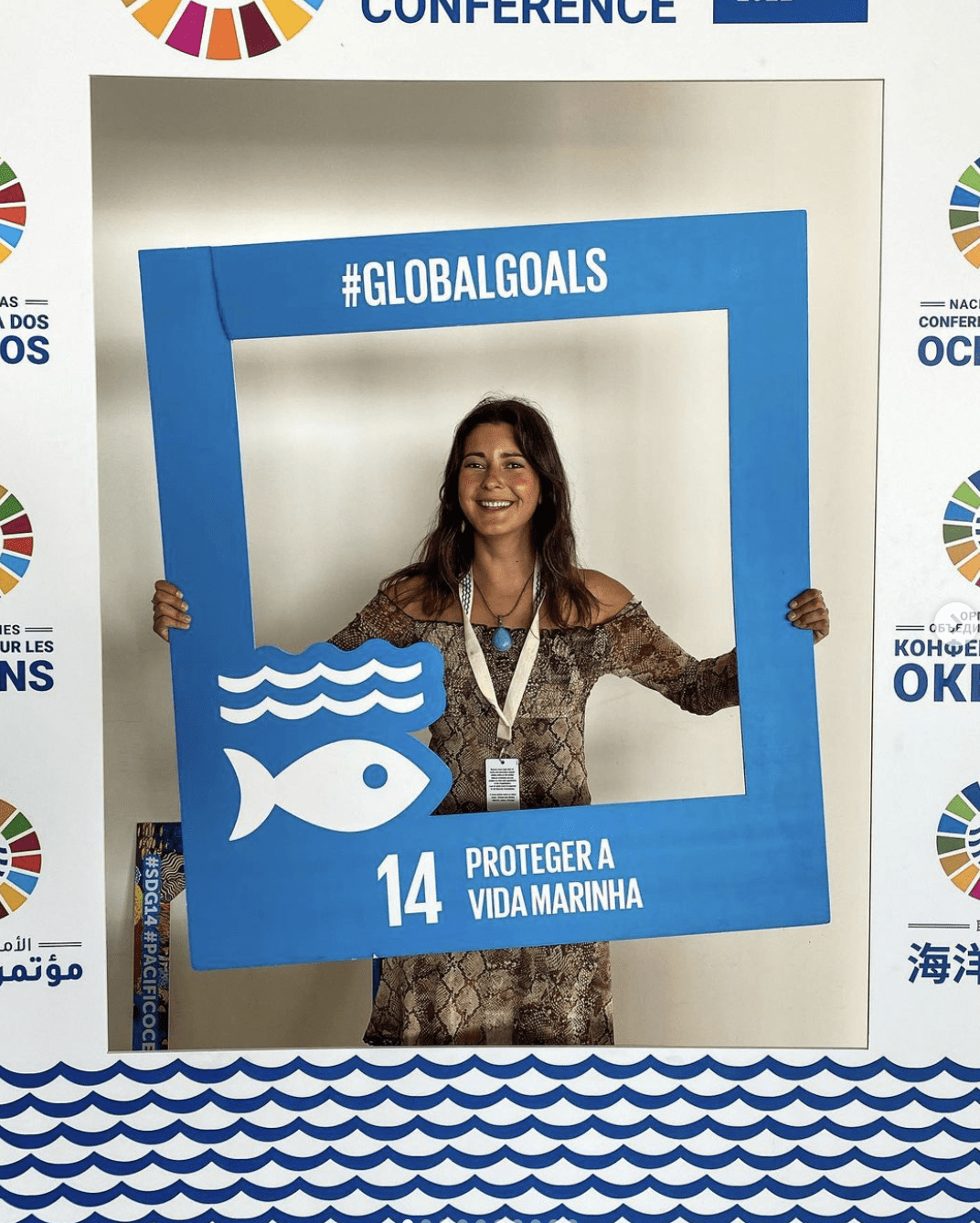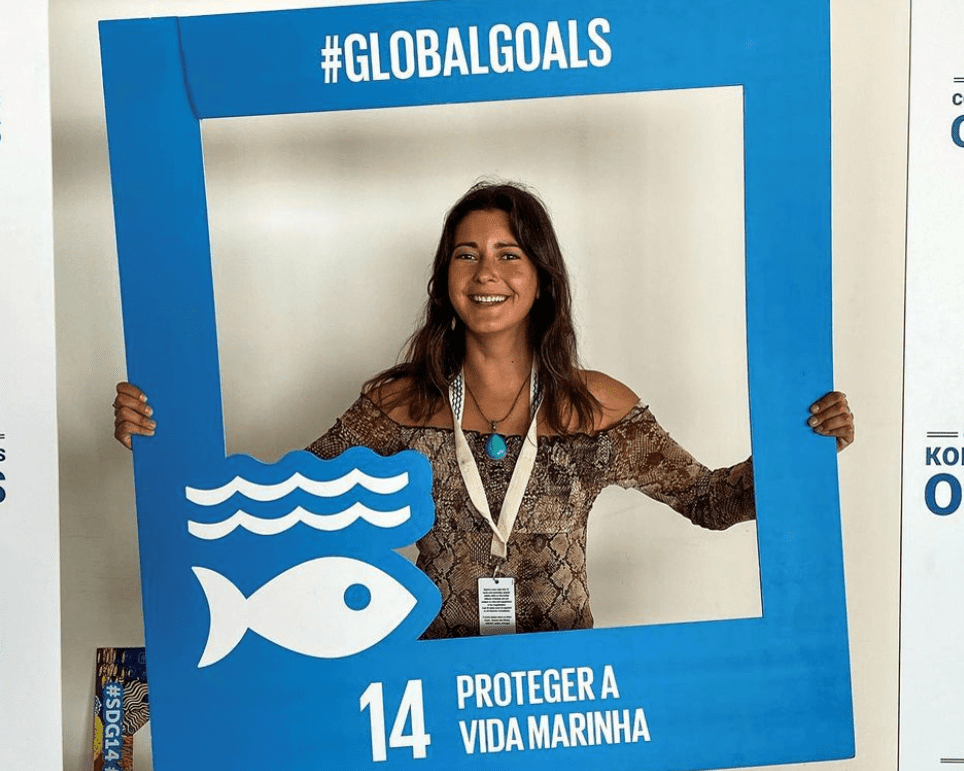 Liz Sherr
   Science Communicator

From April 4th-6th 2023, a community of solvers from around the world gathered to share and advance knowledge and solutions to critical challenges at the ocean-climate nexus as part of Ocean Visions' 2023 Biennial Summit.
Ocean Visions spoke with Summit speaker Liz Sherr to learn about her experience.
Ocean Visions: How would you describe your career and can you tell me how it came to pass? And what brought you to the Summit? 
Liz: I am a science communicator and content creator with a Master's in marine science. My passion is making videos and creating content that inspires thought and behavior change to make a positive impact on the ocean through action. I heard about the conference through some previous connections with Ocean Visions staff as well as my own research; I am always looking for conferences and gatherings to further my network and become more involved. 
Ocean Visions: Summarize your experience at the Summit. What was it like for you as a person in the communications space?
Liz: This Summit was a different experience for me than other conferences as it focused heavily on startups and new research, and was centered less on political conversations. Even if the research was still on the ground floor, people were coming together to share what they were doing around the world in terms of ocean-based solutions to climate change. While involving communications is still a challenge in the climate science field, I see huge opportunity in including the field because of how getting one's message out allows people to scale their ideas and network with others who can help them. The reason behind what we are doing is to protect the ocean and it is important to share what we know with the world so we can do something about it. Educating both people and companies is key to bringing about change and action.
Ocean Visions: What are some key points you took away from the Ocean Visions Summit that you want to use to further your work in the social media / science communications field?
Liz: One point that stood out to me was that the solutions we are discussing should not be seen as cure-all. Rather, these are solutions to help protect the oceans from irreversible damage of warming over 1.5 degrees or reaching an irreversible tipping point. These solutions are preventing the worst of the worst and helping to improve the trajectory of our oceans, and there is still much to be done. 
"Even if the research was still on the ground floor, people were coming together to share what they were doing around the world in terms of ocean-based solutions to climate change."
Ocean Visions: Who were you able to make connections with and why do you think those will be of value in advancing both your and their efforts?
Liz: The people in my panel discussing digital communications such as Sophie Silkes with SOA and Anna Madlener,a freelance science communications podcaster, were fantastic connections to make. I was inspired to see how they were each using their platform differently to reach various audiences, and were able to talk about and relate to one another on our struggles and successes within the field. I also spoke to a great number of young people and new professionals about their research or to discuss what they want to do after university. Their motivation to be in the field and passion for the work ahead is encouraging to me and inspires me to continue my content creation.
Ocean Visions: Can you tell me about some of the most interesting or compelling ideas you heard shared at the conference?
Liz: Some of the most interesting ideas I heard at the conference were the cutting-edge solutions that are being researched. Some that come to mind include harvesting sargassum and then sinking it to great depths as a way to absorb carbon. It is astonishing how much thought has to be put into solutions due to the interconnectedness of the ocean. Another one includes using light tools on stress corals to draw phytoplankton to the coral and induce feeding in hopes of reviving it. It was captivating to hear about so many solutions I had not heard of before!
Hear from other Summit attendees