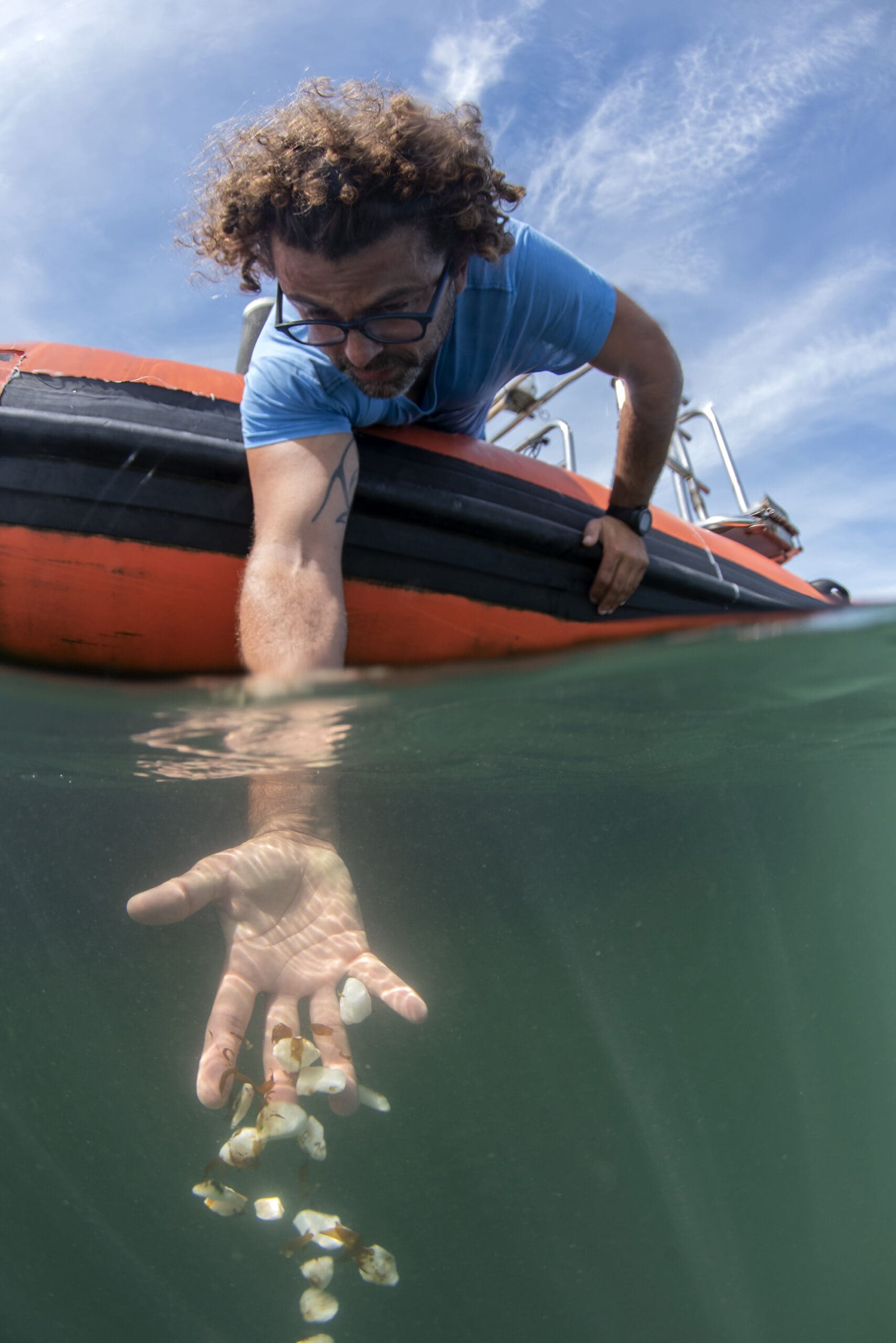 ATLANTA, Georgia, September 11, 2023 — The U.S. Department of Commerce and NOAA announced last week $24 million for projects that will expand the government's potential tools to confront the climate crisis by researching ocean-based carbon dioxide removal strategies, as part of President Biden's Investing in America agenda. $14 million from the Inflation Reduction Act (IRA), the largest climate investment in history, will go toward 10 projects that examine the efficacy and safety of ocean-based carbon removal strategies like enhancing ocean alkalinity or seaweed-based sequestration.
An additional $10 million in funding, provided by NOAA's appropriation for the National Oceanographic Partnership Program; NOAA's Ocean Acidification Program; NOAA's Global Ocean Monitoring and Observing Program; the Department of Energy's (DOE's) Office of Fossil Energy and Carbon Management; DOE's Water Power Technologies Office; the Office of Naval Research; the U.S. National Science Foundation and the ClimateWorks Foundation will support seven more marine carbon dioxide removal research projects.
Ocean Visions CEO Brad Ack issued the following statement in response:
"Ocean Visions applauds the U.S. Department of Commerce, NOAA, and the Biden-Harris Administration for these much-needed investments to advance society's understanding of the safety and efficacy of potential ocean-based tools to address the climate crisis. Arm-in-arm with emissions reductions, carbon dioxide removal is essential to slowing, and ultimately reversing, the climate and ocean crises. Ocean-based carbon dioxide removal could have an important role to play, and through this funding we can increase our knowledge of potential associated benefits and risks."
The climate crisis is one of the greatest threats facing public health, the economy, and natural ecosystems—including the ocean, which is absorbing massive amounts of heat trapped by the buildup of greenhouse gas pollution in the atmosphere and acidifying as carbon dioxide is absorbed in the upper ocean. Ocean Visions is working to advance research and development of potential ocean-based carbon dioxide removal pathways to determine which might be safe, equitable, and viable. With partners, Ocean Visions is developing an integrated and comprehensive approach to answer remaining fundamental questions about ocean-based carbon dioxide removal pathways in order to coordinate, integrate, and create synergies among multisector and multidisciplinary research and development efforts.
About Ocean Visions:
Ocean Visions is a non-profit organization that catalyzes innovation at the intersection of the ocean and climate crises. Ocean Visions facilitates multisector collaborations from within its Network and beyond, working with leading research institutions, the private sector, and public-interest organizations to fully explore and advance responsible and effective ocean-based climate solutions. In short, Ocean Visions works to stabilize the climate and restore ocean health. To learn more, visit www.oceanvisions.org or follow @Ocean_Visions on Twitter.