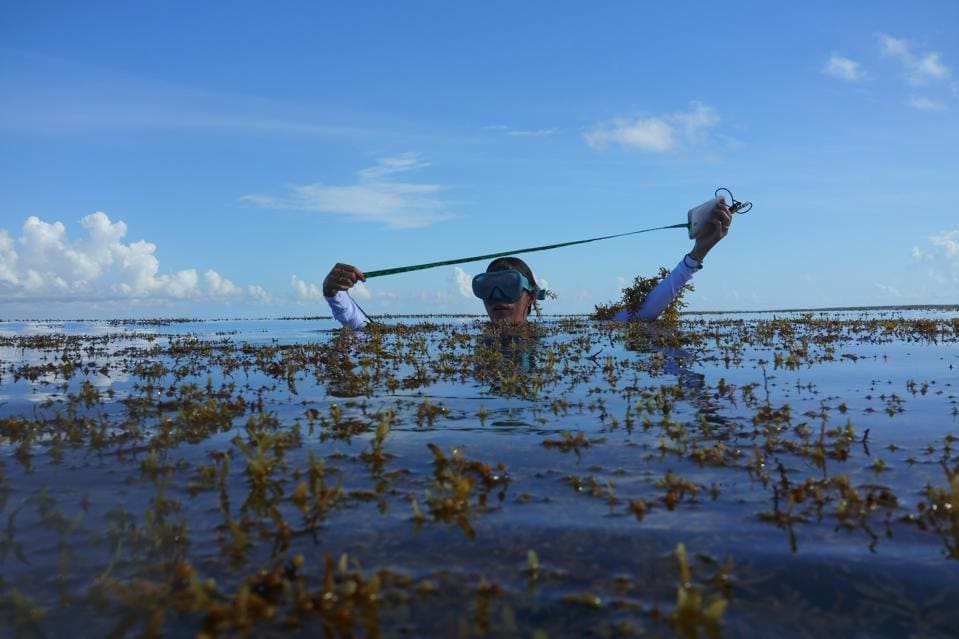 MIT's Wim van Rees provides technical support to Seafields for carbon-sequestering sargassum aquafarm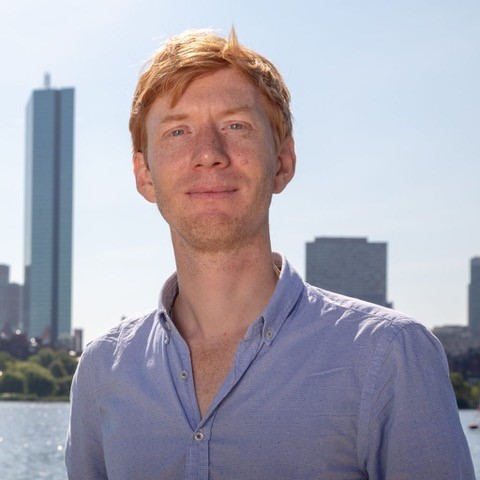 Wim van Rees
   Assistant Professor, MIT

Launched in 2022, Ocean Visions' Launchpad helps to improve the chances of success for selected $100M XPRIZE Carbon Removal teams that are developing ocean-based climate solutions. Through the program, Ocean Visions worked with each team to identify the knowledge and resources they needed most. Ocean Visions then assembled tailored advisory groups largely from within its partner Network and paired them with each XPRIZE team. These experts have since provided technical advice and support to XPRIZE teams, helping to shape and strengthen their innovative, ocean-based approaches to the climate crisis.
Ocean Visions spoke with Wim van Rees, Assistant Professor in the department of Mechanical Engineering at MIT, to learn more about his experience as a Launchpad advisor to Seafields, a startup developing offshore sargassum farms.
Ocean Visions: What's your perspective on ocean-based climate solutions?
Wim van Rees: To address the enormous challenges associated with climate change, we need grand ideas that can be scaled up. Even if we can significantly reduce our emissions, carbon dioxide removal on a large scale is still required to keep warming under roughly two degrees Celsius. The massive volume and carbon storage capacity of the ocean provides one of the most prominent avenues, if not the only one, to achieve this scale. There are big challenges though, as the ocean is one of the most difficult environments within which to manage a large-scale operation. Besides the engineering aspect, we also need to learn more about deep-ocean processes and dynamics in order to gain clarity about the environmental impacts of ocean-based carbon dioxide removal.
Ocean Visions:  How did you hear about Ocean Visions' Launchpad program, and why did you decide to get involved?
Wim: An email of inquiry from Ocean Visions was forwarded to me by a department head at MIT. I thought it was a very interesting approach to couple startup companies with academic experts. My day-to-day research is more theoretical and computational, so I am always interested in learning more about potential tie-ins to practical applications and associated challenges. After reading more about Seafields' idea and meeting with their scientists, it was clear to me that they had a solid team, plan, and approach. I believed my expertise could help address some of their challenges, and potentially inspire future research projects or funding proposals within my group as well.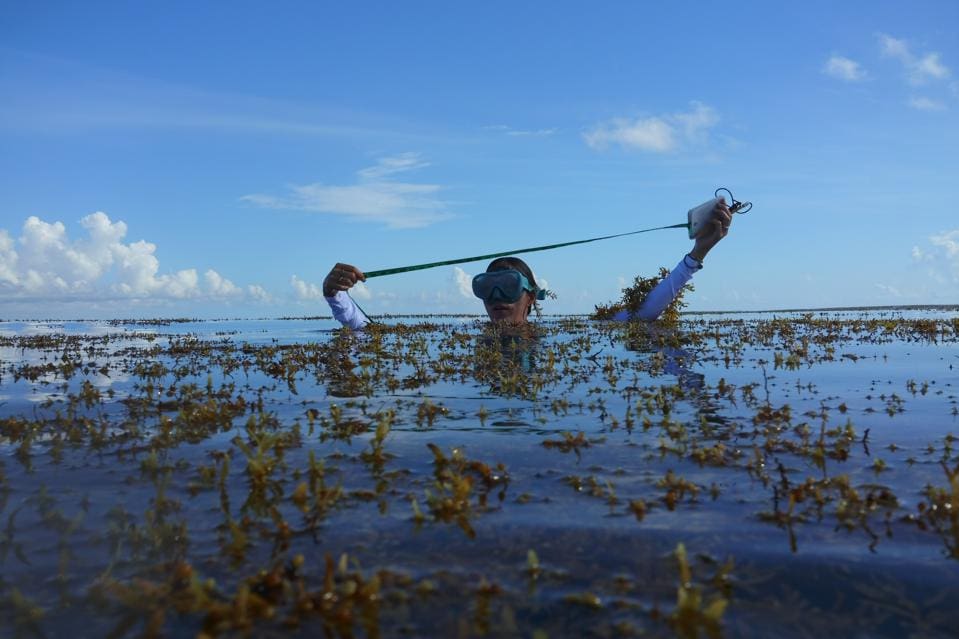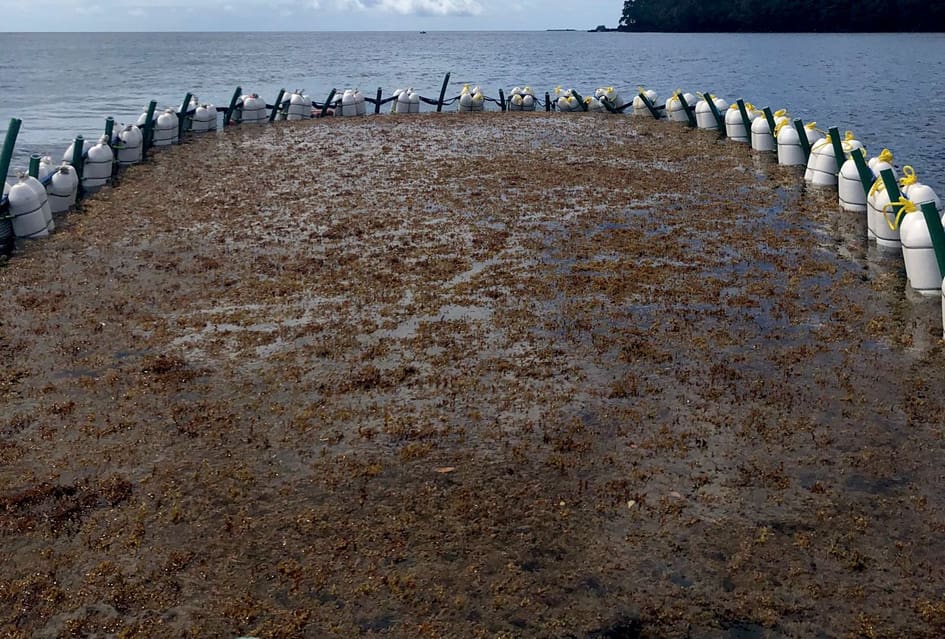 Ocean Visions:  How would you describe the advisory team's contributions to the development of Seafields' initiative?
Wim: The advisory team provided significant value in topics ranging from understanding ocean processes to the legal aspects of open-ocean aquaculture farms.
Ocean Visions: What was your role on the advisory team?
Wim:  My role on the advisory team has been to support the engineering challenges faced by Seafields. My main focus has been on the upwelling pipes, which are envisioned to transport nutrients from large depths to the ocean surfaces, benefiting the growth of sargassum. The operation of these pipes is envisioned to be driven by salinity and temperature gradients that naturally exist in the ocean. Though the concept has been proposed since 1955, there is still some uncertainty about the potential upwelling rates that can be realized with this approach. Existing modeling approaches rely on some strong assumptions for which validity is unclear, and no conclusive experimental demonstrations have been performed either at full scale or model scale. Together with Tom Newton and Dave Brookes, I've developed a numerical model that finds equilibrium temperature and pressure profiles for any pipe design and ocean environment by solving a set of coupled ordinary differential equations. This allows us to predict upwelling flow rates at higher fidelity than before, and also enables the design of model-scale experiments. In addition, throughout various meetings with the engineering team, I've shared my high-level thoughts on barrier design, interpreting results from ocean trials, and the hydrodynamic behavior of seaweed within the barriers.   


"To address the enormous challenges associated with climate change, we need grand ideas that can be scaled up."
Ocean Visions: What are your hopes for Seafields?
Wim: On a grand scale, my hope is that Seafields' technology leads to an effective and scalable approach for ocean-based carbon dioxide removal that can help meet global climate goals. From an engineering and scientific perspective, I hope and expect that Seafields' efforts will lead to new breakthroughs in offshore aquaculture applications, that can benefit not only carbon dioxide removal, but also other offshore innovations such as aquaculture and fishery solutions for sustainably feeding the planet, and wind/wave energy harvesting. 
Ocean Visions:  What are your thoughts on the potential for ocean-based approaches to help address the climate crisis, and the role the Ocean Visions' Launchpad program plays?
Wim: I think the Launchpad program is an effective way to remove some of the barriers that exist between academic and commercial research teams. As many ocean-based carbon dioxide removal approaches are still in an early phase of development and have not yet seen large-scale implementations, such a connection is especially valuable to compare different concepts, assess the effectiveness of innovative ideas, and help find commercially viable and environmentally sustainable pathways to address the climate crisis.


Learn more about Seafields
ABOUT WIM VAN REES

Wim M. van Rees is Assistant Professor in the department of Mechanical Engineering at Massachusetts Institute of Technology. He received his BSc and MSc from Delft University of Technology in Marine Techology, and his PhD from ETH Zurich in 2014. In 2015 he performed research as a postdoctoral fellow in the School of Engineering and Applied Sciences at Harvard University, and he joined the MIT faculty in 2017. His awards and recognitions include an American Bureau of Shipping Career Development Chair (2017), a Seagrant Doherty Professorship in Ocean Utilization (2019), a Department of Energy Early Career Award (2020), and an Army Research Office Early Career Award (2021).Wim's main research interests are to develop and apply advanced numerical simulations to solve problems in bio-inspired propulsion, vortex dynamics, and shape-shifting structures. His vision for future research is to exploit biologically inspired active and passive deformation of flexible structures in fluid flows for actuation, locomotion, and renewable energy harvesting.