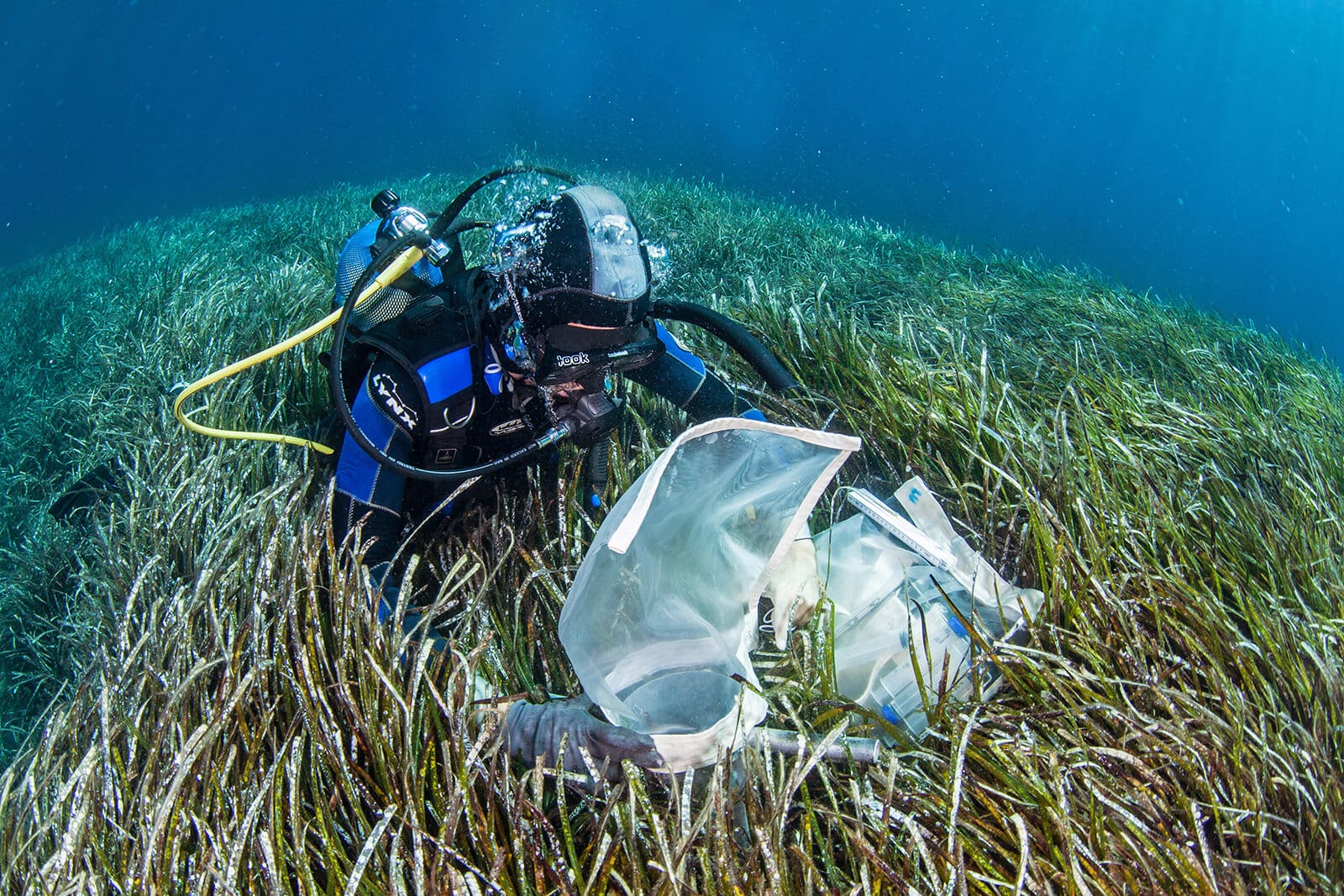 The UN Decade of Ocean Science for Sustainable Development
In 2017 the United Nations proclaimed a Decade of Ocean Science for Sustainable Development to be held from 2021 to 2030. This Decade provides a global framework to ensure that ocean sciences fully support countries' actions to sustainably manage the ocean and to achieve the 2030 Agenda for Sustainable Development.
Decade Collaborative Centers (DCCs) provide support to the Decade Coordination Unit (DCU) within the IOC-UNESCO Secretariat—the central hub that manages the day-to-day operations and implementation of the Ocean Decade. Launched in 2022, The Ocean Visions – UN Decade Collaborative Center for Ocean-Climate Solutions (OV – UN DCC) leads and supports processes to co-design, develop, test, and ultimately deploy scalable, equitable ocean-based solutions to mitigate and reverse the effects of climate change. 
The Georgia Aquarium (GAI) and the Georgia Institute of Technology (GT), two of the co-founders of Ocean Visions, have provided critical support for the establishment of the Ocean Visions – UN Decade Collaborative Center for Ocean-Climate Solutions. Headquartered at Georgia Aquarium, the OV – UN DCC provides opportunities for the institutions to co-design and test solutions to restore ocean health and inspire the next generation of leaders in the field of ocean science and engineering. The partnership will pursue, among other things:
Research collaboration
Education and outreach
Development and testing of innovative solutions
Advancing diversity, equity, and inclusion
Ocean Visions is a non-profit organization that catalyzes innovation at the intersection of the ocean and climate crises. We facilitate multisector collaborations from within our Network and beyond, working with leading research institutions, the private sector, and public-interest organizations to fully explore and advance responsible and effective ocean-based climate solutions. In short, we work to stabilize the climate and restore ocean health.
Partnership Leads
Emanuele Di Lorenzo, Chairman of Ocean Visions and Professor at Brown University
Brad Ack, Chief Executive Officer, Ocean Visions
Georgia Aquarium is a leading 501(c)(3) non-profit organization located in Atlanta, Ga. that is Humane Certified by American Humane and accredited by the Alliance of Marine Mammal Parks and Aquariums and the Association of Zoos and Aquariums. It is also a Center for Species Survival by the International Union for the Conservation of Nature. Georgia Aquarium is committed to working on behalf of all marine life through education, preservation, exceptional animal care, and research across the globe. Georgia Aquarium continues its mission each day to inspire, educate, and entertain its millions of guests about the aquatic biodiversity throughout the world through its hundreds of exhibits and tens of thousands of animals across its eight major galleries. 
Partnership Lead
Brian Davis, President and CEO, Georgia Aquarium
The Georgia Institute of Technology, or Georgia Tech, is a top 10 public research university developing leaders who advance technology and improve the human condition. The Institute offers business, computing, design, engineering, liberal arts and sciences degrees. Its nearly 44,000 students representing 50 states and 149 countries, study at the main campus in Atlanta, at campuses in France and China and through distance and online learning. As a leading technological university, Georgia Tech is an engine of economic development for Georgia, the Southeast and the nation, conducting more than $1 billion in research annually for government, industry and society.
Partnership Lead
Susan Lozier, Dean, School of Science, Georgia Tech and President of AGU